Villas in Anguilla This directory of vacation villas has become out of date. So instead I will list the villa rental agencies in Anguilla, plus feature our beachfront villa at Shoal Bay (it is called "Bellamare") and our spectacular villa Azu in St Barts (why not take a vacation on two fabulous islands - you can fly from Anguilla to St Barts in 10 minutes).
Rental Agencies
Investigate MyCarbbiean.com and Keene Villas and ProVillas. These businesses are all located on the island. Or you can deal with a reseller in your area, such as CaribbeanWay, etc.
Bellamare Villa on Shoal Bay
Website: www.bellamare.ai
On the beach at Shoal Bay, very tropical, step from your property right onto the sand.
Villa Azu in St Barth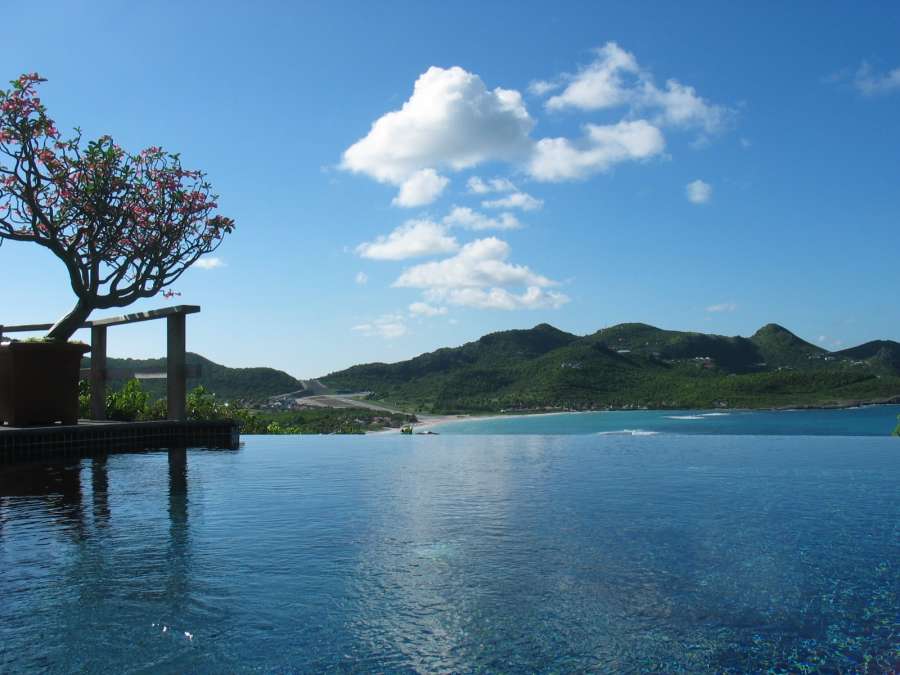 Website: www.azuvilla.com
On the hillside in St Jean, spectacular views, walk to beach and shops and restaurants, an acre of land with total privacy and the best pool on the island.
---
More Holiday Rentals Close to Shoal Bay, Anguillaa
---


General coverage of Anguilla Villas.